January 25, 2015
Why is it important to know?
Sexual activities can lead to not only unwanted pregnancy but also a list of STDs (Sexually Transmitted Diseases)—some of which can be fatal. Today STDs are at epidemic proportions, and young people are the ones at the highest risk. Unfortunately, many teenagers are unaware of the dangers they face and do not take the initiative to learn about sexual safety until it is too late. To reduce your own risk of getting STDs and pregnancy, it is extremely important for you to learn to protect yourself!
Principles of Safer Sex:
Seriously consider whether you want to have sex
Prevent exposure to blood, semen, vaginal and other bodily fluids
Cover up body parts that could be infectious
Always use a condom, and use a new one every time
Be in a monogamous relationship
Make sure both you and your partner get tested for STDs
If you or your partner have/has contracted a STD, receive treatment immediately and do not have sex until your doctor says it's okay
We use the term safer instead of safe because sexual activities can never be completely free of risk. The only way to entirely avoid STDs and unwanted pregnancy is abstinence (not having sex). Nevertheless, if you do choose to engage in sexual activities, complying with the above principles is essential to protect yourself.
Alternative Ways to Show Affection:
While the subject of sex may be over-emphasized in today's media, there are many other ways for people in a relationship to show love. In fact, many people find these alternatives just as sexy and enough to express their love for each other:
Kissing
Dancing
Hugging
Touching
Massaging
Cuddling
Saying warm and tender things to each other
January 25, 2015
What is Cervical Cancer?
The cervix is the lower part of the uterus, and cervical cancer is one of the most common cancers that affect a woman's reproductive organs. Cervical cancer is caused by various strains of a virus called human papilloma virus (HPV), some of which are also responsible for causing genital warts in both men and women.  HPV is transmitted through skin-to-skin contact, especially during sexual intercourse. Most women's immune systems are able to fight the infection, but in a small group of women, the virus survives for years in the body and eventually changes some of the cervical cells into cancer cells.
Routine Screenings and Early Detection of Cervical Cancer:
Cervical cancer can usually be found early by routine Pap smears (or Pap tests). During a Pap smear, a small cell sample is collected through a quick swabbing or brushing on part of the cervix, and the sample is examined in a laboratory to look for abnormalities. In the precancerous stage, abnormal cells are found only in the outer layer of the cervix and have not invaded deeper tissues. If untreated, the abnormal cells may change into cancer cells, which may spread into the cervix and surrounding organs. Conditions caught early at the pre-invasive stage are rarely life threatening and typically require only treatment at the doctor's office. Early detection greatly improves the chances of successful treatment and prevents early cell abnormalities from becoming cancerous. All women are recommended to receive routine Pap smears within three years after the first sexual intercourse, or no later than age 21.
Avoid Being Exposed to HPV:
Avoiding exposure to HPV can prevent most pre-cancer of the cervix.  HPV infection can have no symptoms for years in both men and women; someone can have the virus and pass it on without knowing. Similar to other STDs, abstaining from sex or practicing safe sex can help reduce a woman's risk of getting infected:
Delay first intercourse until older
Limit the number of sexual partners
Always use condoms
Avoid having sex with someone who has had many other sexual partners
Vaccination Against HPV:
Various strains of HPV are responsible for most cases of cervical cancer. Gardasil is a vaccine designed to block HPV types 16 and18, which are currently the cause of about 70% of cervical cancer cases. The vaccine also blocks HPV types 6 and 11, which are not associated with cervical cancer but are responsible for 90% of genital wart cases.
The Food and Drug Administration (FDA) has approved Gardasil, and it is recommended for girls ages 11 and 12, as well as females ages 13 to 26 who have not received the vaccine. Vaccination includes a series of 3 injections over a 6-month period. To be most effective, the vaccine should be given before a person starts to have sex, because it only works to prevent HPV infection and will not treat an infection that is already there. It is also important to know that the vaccine does not protect against all cancer-causing types of HPV. Routine screenings, therefore, are still necessary.
Side effects caused by the vaccine are rare. The most common complaint is soreness at the injection site on the upper arm. Flu-like symptoms may also occur but are usually mild. Please consult with your doctor before deciding if the vaccine is right for you.
For more information on HPV vaccine:
Posted in
Health Topics
,
Sexual Health
by CCHRC | Tags:
cancer
,
Cervical
,
Cervical Cancer
,
HPV
,
human papilloma virus
,
sex
,
sexual intercourse
,
STD
,
vaccination
,
vaccine
October 22, 2014
Understanding the Difference between Dating and Sex: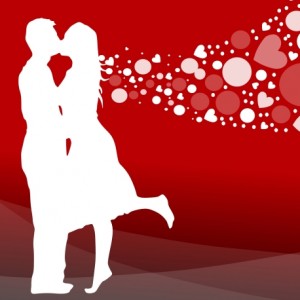 Dating is a time when two people get to know each other better. Too often teens think it is a hall pass to the other person's body. Your date may say things like, "If you don't want to have sex, why are we dating?" or "If you truly love me, you shouldn't say no."  Remember, in any relationship, you have the right to voice your opinion. It is important for you to assert yourself and not give in to things you do not want to do. Be prepared to give answers like, "We're dating because I love you and I want to spend time with you. If you want to have sex, then you are dating the wrong person."
Saying "No":
In a healthy relationship, couples respect each other's right to say no. And the best way to say no to sex or affection is by saying "No." Anything else could be taken the wrong way or could give the other person "reasons" to persuade you. Don't be afraid to express your opinions and feelings. Any strong, loving relationship is built on the basis of mutual respect. If you feel forced to fulfill your date's request, maybe that individual is not the right person for you.
Communicating with Your Partner about Safer Sex:
Be well-informed about sexual health issues
Talk to your partner about safer sex before you two become sexually intimate.
Choose a convenient time and a comfortable environment to talk.
Discuss one issue at a time.
Use "I" statements, such as I would feel more comfortable if we use a condom.
Ask open-ended questions. For example, What do you think if we use condoms as well as birth control pills? Or, What do you think if we wait until we graduate to have sex?
Avoid making assumptions; ask if you are unsure. For example, I think you said that you want us to use condoms as well birth control pills, is that right? Or, I think you want us to wait until we graduate to have sex, is that right?
Be patient to get your points across.
Give your partner time to response. Don't interrupt and don't jump to conclusion.
Let your partner know that you care about his/her feeling.
Stay firm with your commitment to sexual safety. Your partner may say things like, If you love me, you would trust me and not use a condom. Don't give in to such kind of persuasion.
Understand that it is okay if things do not get resolved right away. Having some time to think first can be beneficial to both of you.
Resources:
Sex Ed Library: