Why is it important to know?
Sexual activities can lead to not only unwanted pregnancy but also a list of STDs (Sexually Transmitted Diseases)—some of which can be fatal. Today STDs are at epidemic proportions, and young people are the ones at the highest risk. Unfortunately, many teenagers are unaware of the dangers they face and do not take the initiative to learn about sexual safety until it is too late. To reduce your own risk of getting STDs and pregnancy, it is extremely important for you to learn to protect yourself!
Principles of Safer Sex:
Seriously consider whether you want to have sex
Prevent exposure to blood, semen, vaginal and other bodily fluids
Cover up body parts that could be infectious
Always use a condom, and use a new one every time
Be in a monogamous relationship
Make sure both you and your partner get tested for STDs
If you or your partner have/has contracted a STD, receive treatment immediately and do not have sex until your doctor says it's okay
We use the term safer instead of safe because sexual activities can never be completely free of risk. The only way to entirely avoid STDs and unwanted pregnancy is abstinence (not having sex). Nevertheless, if you do choose to engage in s
What is Cervical Cancer?
The cervix is the lower part of the uterus, and cervical cancer is one of the most common cancers that affect a woman's reproductive organs. Cervical cancer is caused by various strains of a virus called human papilloma virus (HPV), some of which are also responsible for causing genital warts in both men and women.  HPV is transmitted through skin-to-skin contact, especially during sexual intercourse. Most women's immune systems are able to fight the infection, but in a small group of women, the virus survives for years in the body and eventually changes some of the cervical cells into cancer cells.
Routine Screenings and Early Detection of Cervical Cancer:
Cervical cancer can usually be found early by routine Pap smears (or Pap tests). During a Pap smear, a small cell sample is collected through a quick swabbing or brushing on part of the cervix, and the sample is examined in a laboratory to look for abnormalities. In the precancerous stage, abnormal cells are found only in the outer layer of the cervix and have not invaded deeper tissues. If untreated, the abnormal cells may change into cancer cells, which may spread into the cervix and surrounding organs. Conditions caught early at the pre-invasive stage are rarely life threatening and typically require only treatment at the doctor's office.
Posted in
Health Topics
,
Sexual Health
by CCHRC | Tags:
cancer
,
Cervical
,
Cervical Cancer
,
HPV
,
human papilloma virus
,
sex
,
sexual intercourse
,
STD
,
vaccination
,
vaccine
Understanding the Difference between Dating and Sex: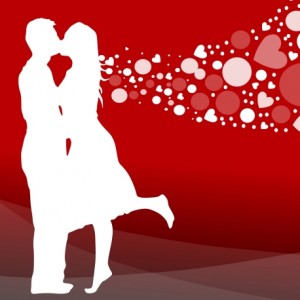 Dating is a time when two people get to know each other better. Too often teens think it is a hall pass to the other person's body. Your date may say things like, "If you don't want to have sex, why are we dating?" or "If you truly love me, you shouldn't say no."  Remember, in any relationship, you have the right to voice your opinion. It is important for you to assert yourself and not give in to things you do not want to do. Be prepared to give answers like, "We're dating because I love you and I want to spend time with you. If you want to have sex, then you are dating the wrong person."
Saying "No":
In a healthy relationship, couples respect each other's right to say no. And the best way to say no to sex or affection is by saying "No." Anything else could be taken the wrong way or could give the other person "reasons" to persuade you. Don't be afraid to express your opinions and feelings. Any strong, loving relationship is built on the basis of mutual respect. If you feel force