What is peer pressure?
A peer is someone in your own age group that you hang out with. Peer pressure is the feeling that you are being pushed towards making a certain choice, good or bad. Peer pressure might be difficult to avoid, especially for teenagers, because people in general like to "fit in" and be liked by their peer groups. Sometimes you don't even know that it is happening, or that you are making choices because of peer pressure. Your peers might even use your desire to fit in to make you do things that you don't want to do.
Examples of Negative peer pressure:
Doing things you do not want to do.
Feeling pushed to wear "the right" clothes.
Missing school.
Extreme dieting or bodybuilding.
Teasing, bullying or hurting other people.
Trying cigarettes, alcohol, or drugs.
Am I prone to peer pressure?
Certain personality traits and factors make a person more likely to give in to pressure. Recognizing these risk factors will help you make the first step in fightin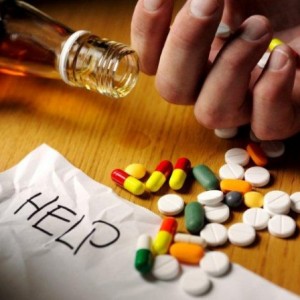 What is drug abuse?
Drug abuse is a negative pattern of using a substance that can lead to physical, psychological, and social problems. Most people do not start using drugs expecting to develop a substance abuse problem—they see their drug use as a casual way to have fun. Unfortunately, once they start, many find it difficult to stop, and the habit eventually takes control over their lives. Many teenagers tell themselves they will only try a drug once, but after the first try, they are usually under peer pressure to continue experimenting with drugs. Don't take the risk—not even once. Say "No" to drugs!